The Breeze Walking Festival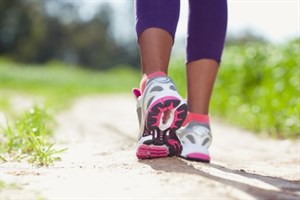 Walk! Hikoi! Savali!
Put some spring in your step and boost your wellbeing at The Breeze Walking Festival. The Festival is a chance to discover new places, learn more about old hangouts, try fun activities and above all to enjoy spring sunshine and good company.
This year's festival will be running from Saturday 30th September to Sunday 15th October 2017 to coincide with the school holidays.
There will over 50 free walks catering to people from all walks of life: from child-friendly jaunts to more challenging treks for the experienced walker.
There's a walk for you whether you're a fan of the outdoors, local history, art, wildlife, socialising, or keeping fit.
Some walks require bookings and have limited numbers.
Visit The Breeze Walking Festival website for more information.
Download the programme for The Breeze Walking Festival [PDF]. You can also pick up a copy from your Library or Recreation and Sports Centre.
Tune into The Breeze 94.5FM during the Festival for more details. You can also phone 941 8999 for more information.
Fabulous feature walks for your diary
Omai ke O Hui'
Come along and celebrate on a Pacific Island walk with fun, laughter, music and activities along the way.
Date and Time: Saturday 30th September 2017, from 11am to 1pm.
Start Location: Hoon Hay Park (Mathers Road).
Gruffalo Explorer
Young walkers become mouse to explore the forest to meet all his friends including the Gruffalo, as well as a few special NZ species on this 2.3km walk.
Date and Time: Wednesday 4th October 2017, from 10am to 2pm.
Start Location: Bottle Lake Forest Park Information Centre (Waitikiri Drive).
All Right? Amble
This easy family-friendly 2km walk is part treasure hunt, part orienteering. Scout out hidden delights and retun you map for a goody bag.
Date and Time: Sunday 8th October 2017, from 10am to 2pm.
Start Location: Christchurch Botanic Gardens Visitors Centre.
Pukeko Stomp Treasure Hunt
Shake your tail feathers as you stomp your way around Halswell Quarry on this 1.5km walk to find Perky the Pukeko and his friends.
Date and Time: Tuesday 10th October 2017, from 8.30am to noon.
Start Location: Halswell Quarry (Kennedys Bush Road).
Dog's Day Out
Bring your friendly dogs for a scenic 2.5km walk, and then explore Ferrymead Heritage Park. There will be free microchipping and lots of treats for dog lovers of all ages.
Date and Time: Saturday 14th October 2017, from 10.30am to 1.30pm.
Start Location: Tram car park off Ferrymead Park Drive.
Meet in the Middle
Celebrate the opening of te Ara Otakaro - the transitional Avon River stopbank trail from city to sea on this 5km walk.
Date and Time: Sunday 15th October 2017, from 10.30am to 3pm.
Start Location: Opposite Margaret Mahy Playground or New Brighton Clock Tower.
---
Active Canterbury gives helpful tips on starting out walking and other useful resources if you're a beginner or new to walking.
Find out about more walking groups and paths (CINCH, Christchurch City Libraries)