Frontrunner SwimRun
The Frontrunner SwimRun is an ideal opportunity to prepare for SwimRun events over the summer. The ultimate sprint course to test your speed, transitions and partnership capabilities!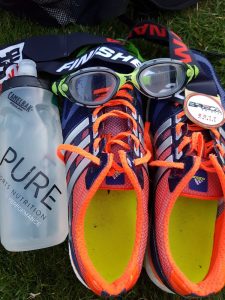 There are three options: single lap, two laps or three laps. Each lap includes a 550m swim and running 800m via track and coast line, return to the starting point for a 1.35km loop.
The series is designed to enable competitors to maximise water entry/exits, test gear and practice pacing with your teammate.
Dates:
Thursday 20th December 2018; and
Thursday 31st January 2019.
Start Time: 6.30pm. Check in from 5.30pm.
Start Location: Naval Point Club (Erskine Point, Lyttelton).
Cost: $22 per person online. $30 per person on the day.
Find out more about the Frontrunner SwimRun series, including how to enter.
The Frontrunner SwimRun series is brought to you by The Frontrunner and Fit and Abel.