Hunter Civil 10-Hour Day/Nighter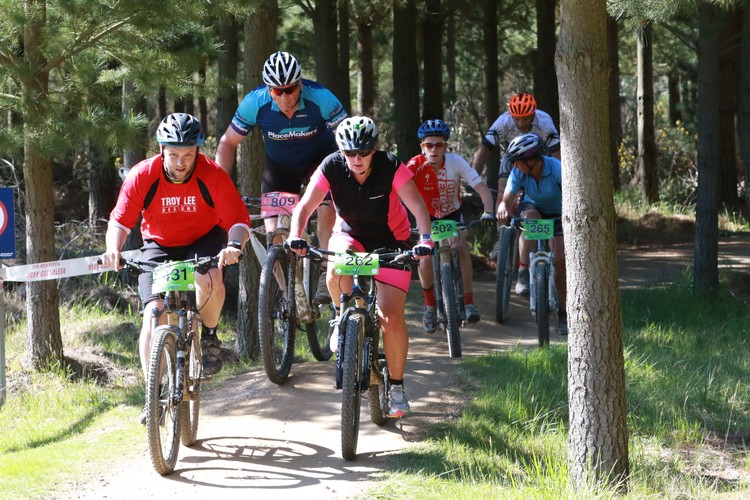 Join approximately 1650 mountain bikers racing against the clock to complete as many laps as they can in either 10 or 6 hours.
You can enter as a team (2 to 5 riders) or accept the ultimate challenge and compete on your own as a solo rider. You can also take on the 10-Hour Giant Day/Nighter (10am to 8pm) or the 6-Hour Blast (10am to 4pm).
There are plenty of age group, mixed and corporate categories to enter. This event is open to riders 14 years and over if in a team, and 16 years and over if riding solo.
Date: Saturday 2nd November 2019.
Start Time: 10am. Race briefing at 9.30am.
Start Location: McLeans Forest Park (McLeans Island Road)
Cost: Starting from $120 for solo riders, and $40 per team rider.
Find out more about the Hunter Civil 10 Hour Day/Nighter and 6 Hour Blast, including how to enter. Entries are limited and will close on Friday 25th October 2019.
This event is renown for its friendly laid back social atmosphere - the perfect day out to hang out with your friends, family, workmates in between thrashing out a lap or two!
The course is suitable for all levels of riders. Those to new racing will need to be confident racing amongst groups of riders, know how to ride on single track and know race etiquette of being passed or passing another rider.
The 11km MTB track at McLeans Forest Park is purpose built and features free flowing track with bermed corners for super-smooth riding. The track follows the natural terrain of the area, winding through the forest and up, over and along the stop banks.