Spring Workshop for Activity Providers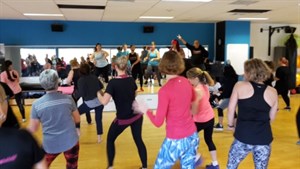 Join Active Canterbury for an afternoon of ideas for activity providers in Christchurch. This training counts as 2.5 CPDs if you attend the entire workshop.
Date: Saturday 27th October 2018.
Time: 12.30 to 4.30pm.
Location: Pioneer Recreation Centre (75 Lyttelton Street, Somerfield).
This FREE workshop will include opportunities to network with other providers in your community and Active Canterbury, as well as:
Mental Ill-health in Canterbury and the role activity providers play with Michael Hempseed from The Collaborative Trust.
Being tax savvy: The need to know issues for self-employed exercise professionals with Heather Anderson from Inland Revenue.
Learning from the STEP model with Justin Muschamp from The Halberg Trust.
All about dual tasking with Rebecca Logan from Sport Canterbury.
The dangers of Repeated Forward Flexion (RFF)! with Kate Bryce from Physio Evolved.
Practical sessions including gym stick, tai chi, dance and much more.
Tertiary students and trainee instructors are also welcome!
Contact Kris Tynan for more information on this workshop (021 262 8886 or kris.tynan[at]xtra.co.nz).
Register online for this Active Canterbury workshop as spaces are limited. Registrations close on Friday 19th October 2018.