Summer Workshop for Activity Providers
Join Active Canterbury for an afternoon of ideas for activity providers in Christchurch. This training counts as 2.5 CPDs if you attend the entire workshop.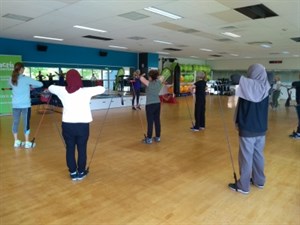 Date: Saturday 23rd February 2019.
Time: 12.30 to 4.30pm.
Location: Pioneer Recreation Centre (75 Lyttelton Street, Somerfield).
This FREE workshop will be four fabulous hours of learning, sharing and engaging in topics and issues that relate to activity providers in Canterbury, including:
Physio Corner - Playing it safe with shoulders: The dos and don'ts when working with shoulder issues especially with older adults.
Wowing them with your warm up: How to choreograph and deliver simple class warm ups with or without music.
Why people know what to do but don't do what they know? Exploring the basic principles of behavioural change. What if anything can you do to help people change?
Marketing 101: How to promote your activity or class with simple and cost-effective strategies.
The Vestibular system: Understanding how this system affects balance and what exercises can be incorporated in a class.
Brain and body: Incorporating some simple brain training activities into any class.
This Active Canterbury workshop is designed for local activity providers who support others to be active, those who instruct group fitness or work in community exercise. Tertiary students and trainee instructors are also welcome!
Here's what others have to say about these workshops:
"The knowledge and skills I have gained will definitely enrich my classes..."
"Great variety of information at a good level."
"Always informative and really supercharges me..."
Contact Kris Tynan for more information on this workshop (021 262 8886 or kris.tynan[at]xtra.co.nz).
Registrations close on Friday 15th February 2019. Spaces are limited!